Our Team
Our community has the greatest staff members around, whose daily desire is to make TODAY a wonderful day for our residents. As energetic as they are fun to be around, our staff at Prestonwood Court really enjoy working together! After all, when working together is fun, the joy is contagious! The energy created by our team is what breathes life into our community… and what a difference we make! We live for the opportunity to make our residents feel noticed and special.
Michelle Alexander - Executive Director
Michelle Alexander brings over a decade of experience in Senior Housing to Prestonwood Court. In addition to her knowledge and expertise, she shares a deep compassion and desire to help seniors.
Michelle is proud to be a native Texan. She attended the University of North Texas, earning a Bachelor's Degree in Criminal Justice. Her career path changed in 2003 when she discovered her true passion was working with seniors. "I love getting to know our residents and their families. They are like an extension of my own family." Michelle has a solid record of building strong teams that are dedicated to the community and the families we serve. She takes pride and integrity in providing quality services and resources for our residents.
She loves to travel and is an outdoor enthusiast. She enjoys a wide range of outdoor activities including camping, gardening, hiking, four wheeling, fishing, scuba diving and snow skiing. If she is inside, you will most likely find her reading a good book.
Michelle lives in Sherman with her husband. They have four adult children and three grandsons. She loves sharing her love for the outdoors with her grandchildren.
Mary Ann Armes - Director of Sales and Marketing
Mary Ann was drawn to working with seniors following several years of caring for her father and later her mother in-law.  The honor of spending this time with her family brought her special insight into what is both relevant and meaningful to the members of the community she serves.
Embracing all aspects of lifestyle including social, community, intellectual, vocational, spiritual, emotional, fitness, and nutritional brings her joy when she sees happy people living full lives.
She says, "Being among people who are connecting with others, doing things that bring them happiness, and living their lives with ease and dignity is a source of fulfillment.  What a wonderful way to live, work, and play."
Mary Ann enjoys serving as part of a team that is moving in the same direction, collaborating and valuing what each person brings to the process.
Her husband, Ron, was born and grew up in the Fort Worth area and raised his two daughters there.  Mary Ann has a son in Florida who is a veteran.  They have four granddaughters and one grandson.  Mary Ann and Ron moved to Florida for a few years and are now happy to be back in Dallas.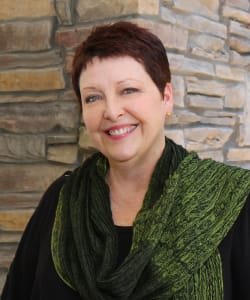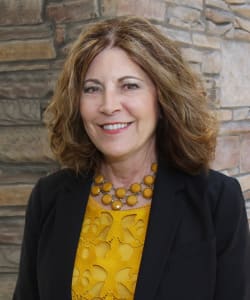 Susan Taylor - Resident Care Director
As Resident Care Director at Prestonwood Court, Susan Taylor is uniquely qualified to support family and resident needs.  With over 20 years in telecommunications management, Susan also has a BS in Nursing from Texas Woman's University. She spent time at the Parkland Intensive Care Unit and GI Lab before entering the field of Elder Care.
Her enthusiasm, energy and compassion for serving seniors compliments her quality coordination in the care of Prestonwood Court residents.
Susan lives in Plano with her husband and has two sons, the youngest is a graduate of Texas A&M University who now lives in Charlotte, NC,  and the eldest son is an Air Force officer who recently completed his fifth deployment to Iraq.
Krista Miranda - Memory Care Director
Our Memory Care Director, Krista Miranda, knows the importance of surrounding Prestonwood Court's residents with a sense of family and familiarity. A mother of five, Krista spent 15 years as a homemaker before beginning work at Prestonwood Court. Her emphasis on family is a perfect fit for a community that thrives on keeping residents connected with their loved ones. 
Krista loves to share with potential residents and families how wonderful, active and socially engaging life can be in our Memory Care community. With a positive approach and can-do attitude, Krista has endeared herself to the many residents and families she serves.
Krista grew up in Greenville, South Carolina and has lived 18 different places! In her spare time she enjoys adventure and play, including kickball and skydiving.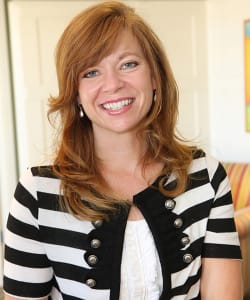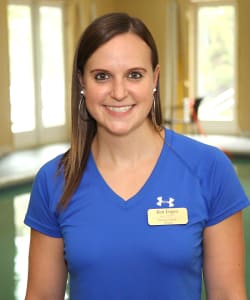 Kim Engen - Fitness Director
Kim graduated from the University of Wisconsin-Stevens Point and received her bachelor of science degree specifically in health promotion and wellness with a minor in nutrition. She interned at the Center for Spirituality and Healing at the University of Minnesota and is Reiki certified. She also is CPR/First Aid/AED certified and an Optimum Health Coach. Kim has a passion for water. She is a certified USA swim coach, coach for the Dallas Mustangs Swim Team and has been a competitive swimmer for 18 years. Prior to coming to Prestonwood Court, Kim was a Health and Fitness Coordinator at a Senior Independent Living facility in Carrollton, TX.
Susie Klimaszewski - Move-In Coordinator
Our Move-In Coordinator, Susie Klimaszewski, came to Prestonwood Court because of her love of seniors. 
Susie's genuine compassion for people shines as she assists seniors and their families as our Move-In Coordinator. "I have gotten so much pleasure helping residents settle into their new home and making friends. At the end of each day it's great to look back and feel that I've made a difference in someone's life."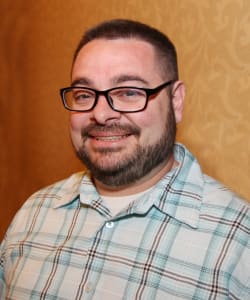 Shaun Hanna - Director of Dining Services
Shaun Hanna is the Dining Services Director at Prestonwood Court in Plano Texas. He attended the University of Akron in Akron, Ohio. After his fifteen-year career as an Executive Chef, Shaun moved to North Dallas, where he accepted a Dining Services Position in Dallas. In addition to cooking, Shaun enjoys computer programming for Christmas lights and is an enthusiastic Browns fan. He resides in McKinney Texas with his wife Cheryl, son Greyson and their dog Fiona.